Art de Tour
DID YOU KNOW that Mathews County is home to a plethora of wonderful artists and artisans?
7th Annual "ART deTOUR"
Saturday, May 19, 2018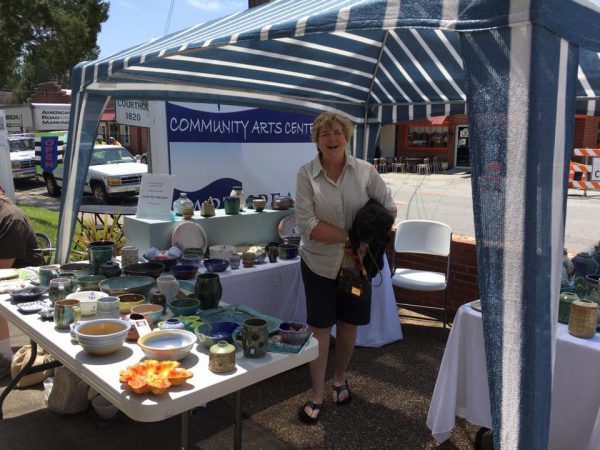 9 a.m. – 4 p.m. – 7th ANNUAL ART deTOUR – The artists of the Art deTour will gather on Main Street around The Bay School Community Arts Center to exhibit and sell their fine art and handcrafted works.
• Art/Jewelry of recycled bike parts
• Pottery
• Basketry
• Glass mosaics
• And much more!
Visit INSIDE the center for "Art Speaks on the Bay", a state-wide juried Art Show and enjoy a wine tasting from 1-4 p.m.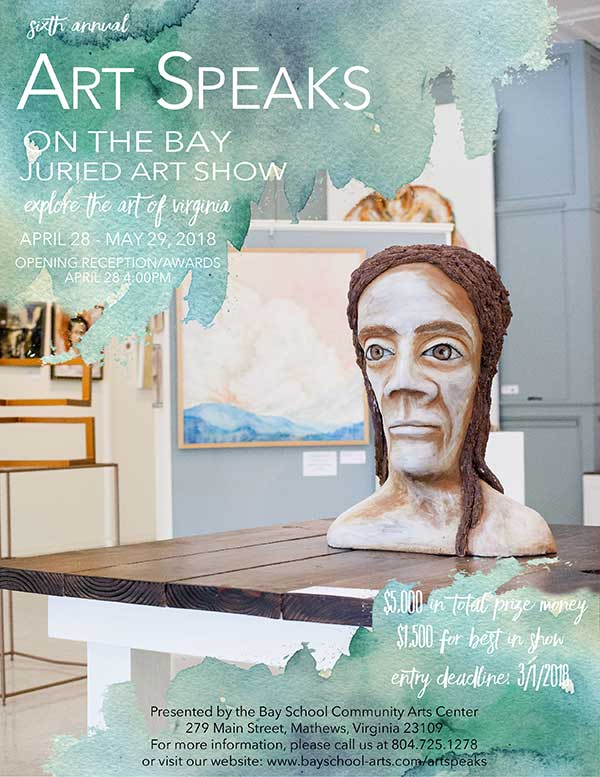 Check out the Mathews Artists Online Directory at visitmathews.com for other Mathews artists showcasing at the Mathews Visitor Center and the Bay School of the Arts.
NEW THIS YEAR!!
Friday evening – The Bay School Community Arts Center on Main Street will keep its doors open until 8 p.m. for a viewing of the "Art Speaks on the Bay" statewide juried art show. A wine tasting by Caret Cellars will also be available. *6:00 and 7:30 – Join Art Speaks Gallery coordinator, Saraya Cheney, for an exploration of contemporary art in Virginia.