RIDE THE BANKS OF THE BAY!!
THE 24th ANNUAL TOUR de CHESAPEAKE WELCOMES YOU TO MATHEWS COUNTY, VIRGINIA!!!
JOIN US NEXT YEAR ON MAY 18, 2024
REGISTRATION FOR 2024 WILL OPEN IN FEBRUARY
Mark your calendars for the 2023 Tour de Chesapeake on May 20th in Mathews, VA! Join us on Facebook for quick updates."
Registration Questions? – Go to TDC Registration Page
"CASUAL" ** "FLAT" ** "LAID BACK" ** "FUN" ** "EASY"
TDC jerseys are available!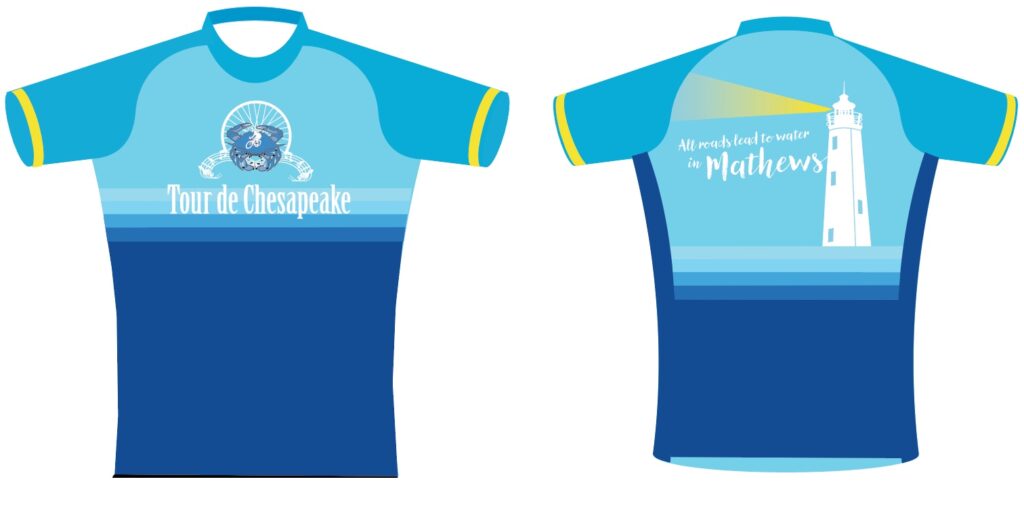 "WELCOME TO MATHEWS! WE ARE SO GLAD YOU ARE HERE!"
Lynda Smith Greve, Event Director
The County of Mathews, the Mathews Land Conservancy, and the Mathews Visitor Center are your hosts for this event. Celebrate the arrival of spring with a weekend of scenic cycling – great FLAT routes with views of the water everywhere you turn, delicious local eats, toe-tapping music, and nice, down-home folks to help you with whatever you need!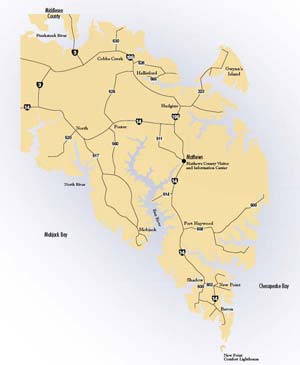 Tour de Chesapeake is a family-friendly cycling event located in Mathews County, on Virginia's Middle Peninsula. The supported ride is all day on Saturday, but we hope you will make a weekend of it and see all Mathews has to offer. We have lined up a whole assortment of things for you to do on Friday, Saturday and Sunday too!
Fully Supported Saturday Ride (Rest Stops and SAG)
Great Scenery and Historical Sites
Free Onsite Camping Available
Multiple Route Choices
Families Welcome
Breakfast Available Saturday
Box Lunch Advance Purchase Option at Williams Wharf Landing
Saturday Night Seafood Feast and Party at the Wharf
Dessert Reception at THMS, Ride Headquarters
Ride Recovery Yoga and Massage
11th Annual "Art deTour" on Saturday
2023 Tour de Chesapeake is proudly sponsored by:

Riverside Walter Reed Hospital
Chesapeake Bank
Mathews Economic Development Authority
Burton's Waterfront, Bernadette La Casse, Broker

*If you wish to be a TDC sponsor, please go to our sponsor page for more information.