Mathews County is as flat as it gets, so road bikes, hybrids, mountain bikes and tandems are all suitable and welcome.  Please make sure your bike is in good working order.
**If you are sick or are experiencing COVID-19 or flu-like symptoms OR if you have been exposed to someone with COVID-19 recently, please DO NOT join us this year.**
Remember to bring at least one spare tube, pump, tire leavers and a patch kit.  Bike Repair services will be available for a nominal fee.
Helmets must be worn at all times while riding!
Please ride single file on County roads to ensure your safety and that of others.  Failure to do so may result in dismissal from the ride.
Please control your speed and don't follow too closely.
Watch for cars and help alert other riders to oncoming traffic.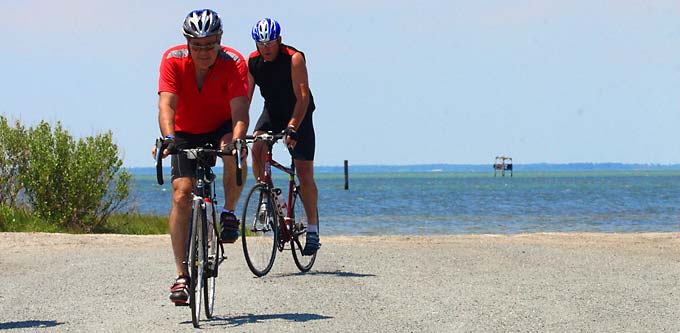 .