for the 24th Annual Tour de Chesapeake
on May 20, 2023, in Mathews County, VA!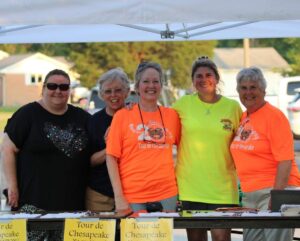 Registration for 2023 will begin on February 28, 2023
Register Online
Online registration closes at 11:59 p.m. on May 9th
Register By Mail:
One form per rider…*Must be postmarked no later than May 5, 2023
Mail the registration form with payment to:
Tour de Chesapeake
c/o Mathews Land Conservancy
P.O. Box 306
Mathews, VA 23109
Walk-up Registration
Walk Up Registration and Check-in Location
located at Event Headquarters:
Thomas Hunter Middle School
387 Church Street
Mathews, VA 23109
Walk-up Registration and Check-in Dates and Times
Friday, May 19th from 4:00 p.m. until 8:30 p.m. & Saturday, May 20th from 7:00 a.m. until 10:00 a.m.
To reduce lines at the time of registration, you can download the Walk Up Form and have it already filled out.
**EACH PARTICIPANT MUST SIGN THEIR OWN WAIVER AT CHECK-IN**
At all times during the ride:
Helmets must be worn
Cyclists must ride SINGLE FILE
May is Bike Month. Ride your bike to work…or play…and check out other ways to save some money and help the environment. www.midpenrideshare.org

Get Directions via Google Maps
Questions?
Contact Lynda Smith Greve, Event Director
Phone: 804-725-9685
Email: tourdechesapeake@gmail.com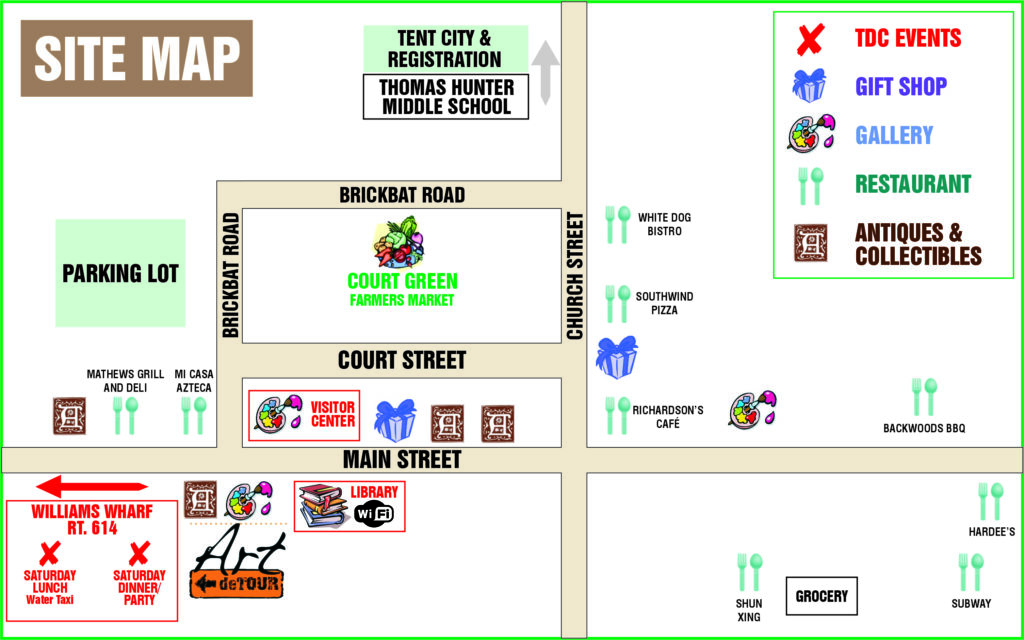 Thank You! – Take a moment to recognize the businesses, organizations and individuals who come together each year to bring you the Tour de Chesapeake.